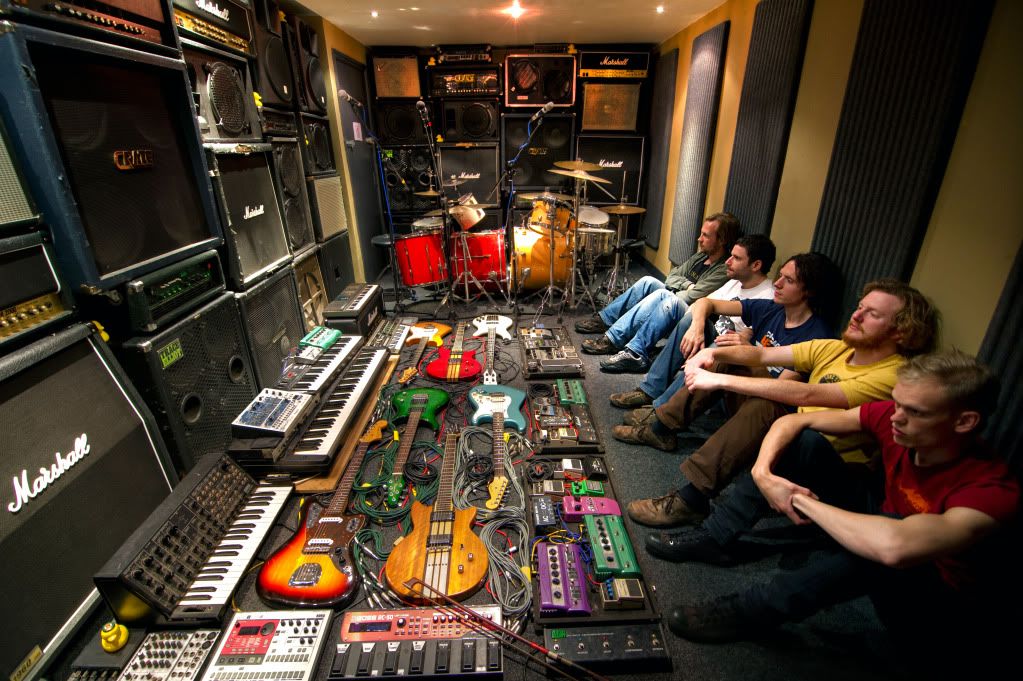 Website
|
Myspace
|
Facebook
|
Twitter
| Soundcloud
Vessels is a post-rock band from Leeds, formed in September 2005. In 2006 the band self-released a five track eponymous EP, and played many gigs, including the unsigned stage at Leeds Festival as one of the six winners of the Futuresound competition.
This was followed by a performance at the Latitude Festival and a UK tour, both in July, with the lineup including Peter Wright, who became a member after the tour. Another single - "Two Words and a Gesture" was released in November 2007.
In December 2007, Vessels traveled to Minneapolis, USA to record their debut album with producer John Congleton in Pachyderm studios. They completed recording of the ten track album in 12 days and returned to the UK for a nationwide tour. On June 16th, they released "A Hundred Times In Every Direction" after announcing the album was released on August 18, which is entitled White Fields & Open Devices.
Now in 2010 they are back in the UK after another trip to the U.S. recording their second album, Helioscope. This time it was at The Track studio in Dallas, Texas, where John Congleton has once again produced. The first single, 'Meatman, Piano Tuner, Prostitute.' has been released exclusively on sputnikmusic.com and includes the beautiful vocals of solo artist Stuart Warwick adding a new dimension to Vessels unique sound. To round off, this track has also been complimented with a colourful video directed by Kira Zhigalina. Helioscope is to be released in February 2011 following a mammoth tour supporting Oceansize across Europe which is due to set sail early October 2010, and a small collection of UK dates with Stuart Warwick himself.